Westin Kaanapali Ocean Resort Villas is celebrating the holiday season with a variety of fun events that begin Friday, December 22, 2017. Following you will find the schedule of events that Westin timeshare resale guests can look forward to participating in during their festive holiday vacation time!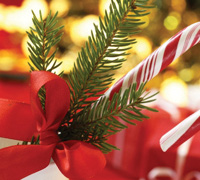 NOTE: Reservations are required and fees apply for all events except Santa's Resort Visit on the 24th and Santa's Welcome on Christmas morning at 9:00am. Please contact the Concierge to make your reservations for these fun events!
Friday, December 22 
2:00pm to 3:00pm – Have fun with "Sock Snowman" from 2pm to 3pm on the South Lanai Lawn
5:30pm to 6:15pm – Enjoy hot cocoa, holiday cookies (and more!) with Rudolf at the Discovery Center, Building 2 basement level
Friday, December 22 and Saturday, December 23
3:30pm to 5:00pm – Gingerbread House Decorating – Decorate a holiday favorite with your entire 'ohana on the South Lanai Lawn. All gingerbread houses will be displayed in the South Lobby.
Saturday, December 23
2:00pm to 3:00pm – Christmas Stocking Decorating on the South Lanai Lawn
Sunday, December 24
3:00pm to 4:00pm – Hanukkah Crafts on the South Lanai Lawn
4:30pm to 5:30pm – Ornament Decorating on the South Lanai Lawn
5:00pm to 7:00pm – Santa's resort visit in the South Lobby where everyone is invited to stop by and visit Santa! Be sure to bring your camera to capture your Hawaiian Christmas experience!
6:00pm to 8:00pm -Elf Villa Visit – make your reservations for an Elf to visit you in your villa! Santa's little helper will deliver a surprise and read a Christmas story to your Meiji as they are nested in their bed. There is limited availability so make reservations early!
Monday, December 25 – Christmas!
9:00am – Welcome Kanakaloka, Santa Claus on the North Kaanapali Beach, fronting Building 8 where you can look forward to the arrival of this jolly fellow!
Syed Sarmad, Principal Broker for Advantage Vacation