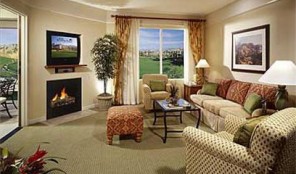 Unit Size/View:
2 Bedroom 2 Bathroom Lockout
Sleeps: Sleeps 8
Price: $7,000
Maintenance Fees: $1260.93
Annual/Bi-Annual: Annual

More Info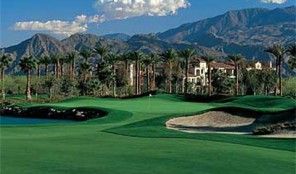 Unit Size/View:
2 Bedroom 2 Bathroom Lockout
Sleeps: 8
Price: $2,500
Maintenance Fees: $1260.93
Annual/Bi-Annual: Annual

More Info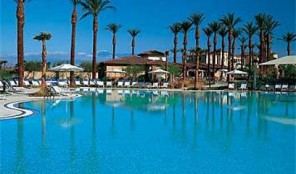 Unit Size/View:
2 Bedroom 2 Bathroom Lockout
Sleeps: 8
Price: $3,000
Maintenance Fees: $1260.93
Annual/Bi-Annual: Annual

More Info
The prestigious community of Palm Desert is known for its elegant style, luxurious spas, trendy cafés and serene surroundings. The California timeshare of Marriott's Shadow Ridge is nestled at the foothills of the Santa Rosa and San Jacinto mountains.
Leisure amenities at this beautiful Marriott timeshare resort include an 18-hole championship golf course, tennis courts, fitness center and sparkling pools. Marriott timeshare owners are invited to enjoy all the comforts of home along with the world-class shopping and dining Palm Desert has to offer.
Marriott's Shadow Ridge requires a 15 day Right of First Refusal.
To view the complete list of Marriott Vacation Club Right of First Refusal Policies by individual Marriott timeshare resale resorts, click on: Marriott Vacation Club Right of First Refusal Policy List of Resorts
Marriott Shadow Ridge 2017 Maintenance Fees
Marriott Vacation Club 2017/2018 Points Chart 
Marriott Vacation Club Benefits Chart
To review the history of Marriott Vacation Club timeshares through 2016, click on:  Marriott Vacation Club History and Update
Marriott timeshare resales at Shadow Ridge – Villa amenities:
Luxurious and spacious one and two bedroom villas with select two bedroom villas offering a lock-off option, enabling you to create separate units; one with a full kitchen, living and dining area and the other with a kitchenette.
Master suite with king size bed, oversize soaking tub and separate shower
Spacious fully furnished private balconies or patios
In-villa washer and dryer
Complimentary Internet access
Marriott timeshare resales at Shadow Ridge – Dining:
The Grill at Shadow Ridge
The MarketPlace
Chuckwalla Pool Bar & Grill
Snakebites Pool Bar & Grill
Marriott timeshare resales at Shadow Ridge – Resort amenities:
Marriott Golf Academy (fees apply)
Fitness center with steam room and sauna
Heated outdoor pools with whirlpool spas, children's splash area and waterslide
2 half basketball courts, volleyball court, lighted tennis courts,
Interactive park area, kids activity center and outdoor playground
Daily activities program for all ages
Marriott timeshare resales at Shadow Ridge – Local activities:
Try your luck at one of many casinos, see big-name entertainers and enjoy a variety of fine-dining establishments
Sharpen your game with a lesson at the Faldo Golf Institute by Marriott at Shadow Ridge, or challenge two 18-hole courses at the Desert Springs JW Marriott Resort & Spa.
Explore the wild terrain and forests at Joshua Tree National Park.
Places to visit
Enjoy Knott's Soak City, Palm Spring's only water park, a 16-acre oasis of Water playground all themed to the surf woodies and longboards of the 1950s Southern California coast
For adventure, take a magnificent tram ride up Mount San Jacinto on the Palm Springs Aerial Tramway
Visit Joshua Tree National Park's 870 square miles of splendid wonder, including hiking, rock climbing, picnicking and more.
Indian Canyons offers three magnificent canyons just south of town with amazing plant life and lush vegetation among rock formations and waterfalls
The Living Desert is an incredible 1,800-acre reserve combining the delights of a zoo, botanical garden, and scenic wilderness
Stroll through the chic El Paseo shopping district to explore its designer boutiques, art galleries and restaurants
Treat yourself to a unique Palm Desert spa experience and choose from treatments that use natural resources like hot mineral springs and sun-dried Indian clay
Improve your game at the Indian Wells Tennis Garden for clay and paved court action
For additional information, check out our video and blog resources:
Video:
Marriott's Destination Club Points Program resale and retail:
Marriott's Destination Club Points Resale Costs:
Blog articles:
Marriott Right of First Refusal 2014 Update
Marriott Vacation Club Announces New Owner Benefit Levels 2015
Marriott Vacation Club Basic, Premier and Premier Plus Status Benefits Defined
Marriott's Legacy Weeks Resale Defined
How Marriott Destination Club Points Work
Marriott's Destination Club Points Resale Costs
Marriott's Destination Club Points Program resale and retail
Buying a Marriott timeshare resale on the secondary market is much less expensive than purchasing direct from the developer because of the fact that the developer incurs marketing costs that are passed on to the consumer. It is the developer who sets the price on the retail market. On the secondary market of timeshare resale, prices are determined by individuals and current market conditions.
A timeshare interval should be purchased for enjoyment. The purchase of a California timeshare resale ensures that you will be able to vacation and spend quality time with your family and friends each year. You might want to think of it as vacation insurance for all your future vacations!
Syed Sarmad, Principal Broker for Advantage Vacation 
Buy a Timeshare