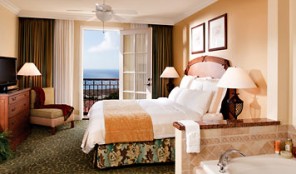 Unit Size/View:
2 Bedroom 2 Bathroom
Sleeps: 6
Price: $11,500
Maintenance Fees: $1194.15
Annual/Bi-Annual: Annual

More Info
The Tuscan-style enclave of Marriott's Newport Coast Villas are perched atop a bluff with sweeping views of the Pacific Ocean and Catalina Island.  All villas are two bedroom, two bath of approximately 1,238 square feet and can sleep up to 6.
Known as the "Pacific Riviera," this prestigious community crowns the eastern edge of Newport Beach, between Corona del Mar and Laguna Beach. Striking bluffs, rolling hills and coastal vistas frame distinctive Mediterranean architecture in this exclusive city.
Marriott Newport Coast Villas requires a fifteen day ROFR.
To view the complete list of Marriott Vacation Club Right of First Refusal Policies by individual Marriott timeshare resale resorts, click on: Marriott Vacation Club Right of First Refusal Policy List of Resorts
Marriott Newport Coast Villas 2018 Maintenance Fees
To view the 2017 Annual Fees at this beautiful Marriott timeshare resale, click on: Marriott Newport Coast 2017 Annual Fees. 
Marriott Vacation Club 2017/2018 Points Chart 
Marriott Vacation Club Benefits Chart 
To review the history of Marriott Vacation Club timeshares through 2016, click on:  Marriott Vacation Club History and Update
Marriott timeshare resales at Newport Coast Villas  – Villa amenities:
Master suite with kingsize bed, soaking tub and separate bath with twin showerheads
Guestroom with full bath and queen size bed, double sleeper sofa and television
Separate living area with queen size sleeper sofa, television and full bath
Separate dining area accommodates 6 with a breakfast bar for 2
Fully equipped kitchen
Private balcony
In-villa washer and dryer
Complimentary Internet access
Marriott timeshare resales at Newport Coast Villas  – Resort amenities:
Adjacent to the world famous Pelican Hill Golf Club
Adjacent Spa by the Sea, the premier spa in Newport Coast
La Vista Pool Bar & Grille
The MarketPlace
Heated outdoor pools and whirlpool spas
3 tennis courts and a fitness center (fees may apply)
The Sand Box / Activity Center
Daily activities program for all ages
Marriott timeshare resales at Newport Coast Villas  – Local Activities:
Take the family for a day of fun at Disneyland Park in Anaheim
Plan a day trip to drive along the Pacific Coast Highway or head for the surf at Huntington Beach or Laguna Beach
For hiking, horseback riding and snorkeling, visit Crystal Cove State Park
For wildlife viewing, consider a dolphin and whale-watching boat trip or an ecotour
In season, don't miss the summer Pageant of the Masters, winter/spring whale watching, February Newport Beach Jazz Party, spring Surf City Nights and the winter/summer Sawdust Art Festival
The temperate climate encourages a limitless array of outdoor activities, including golf, tennis, hiking and bicycling.
The Pelican Hill Golf Club, with its challenging courses and stunning ocean views, is adjacent and accessible.
Spend an afternoon perusing the premiere shops at Fashion Island and South Coast Plaza for premier coastal luxury shopping
For an energizing outdoor retail experience, visit the Irvine Spectrum.
For additional information, check out our video and blog resources:
Video:
What to look for when buying a timeshare resale:
Blog articles:
Marriott Right of First Refusal 2014 Update
Marriott Vacation Club Announces New Owner Benefit Levels 2015
Marriott Vacation Club Basic, Premier and Premier Plus Status Benefits Defined
Marriott's Legacy Weeks Resale Defined
How Marriott Destination Club Points Work
Marriott's Destination Club Points Resale Costs
Marriott's Destination Club Points Program resale and retail
Buying a Marriott timeshare resale on the secondary market is much less expensive than purchasing direct from the developer because of the fact that the developer incurs marketing costs that are passed on to the consumer. It is the developer who sets the price on the retail market. On the secondary market of timeshare resale, prices are determined by individuals and current market conditions.
A timeshare interval should be purchased for enjoyment. The purchase of a California timeshare resale ensures that you will be able to vacation and spend quality time with your family and friends each year. You might want to think of it as vacation insurance for all your future vacations!
Syed Sarmad, Principal Broker for Advantage Vacation 
Buy a Timeshare