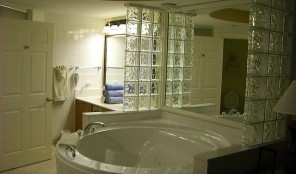 Unit Size/View:
2 Bedroom 2 Bathroom Special Season
Sleeps: 6
Price: $3,500
Maintenance Fees: $1207.78
Annual/Bi-Annual: Annual

More Info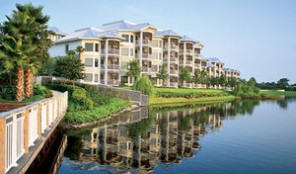 Unit Size/View:
2 Bedroom 2 Bathroom
Sleeps: 6
Price: $2,900
Maintenance Fees: $1207.78
Annual/Bi-Annual: Annual

More Info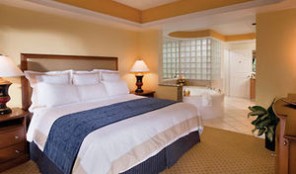 Unit Size/View:
2 Bedroom 2 Bathroom Sport Season
Sleeps: 6
Price: $2,200
Maintenance Fees: $1207.78
Annual/Bi-Annual: Annual

More Info
The Florida timeshare of Marriott's Cypress Harbour offers many on-site amenities to keep the whole family entertained and happy, yet it's near nonstop theme park action. Marriott timeshare owners  have easy access to top entertainment venues, first-class shopping, and restaurants ranging from the basic burger grill to sophisticated gourmet meals.
Nestled amid lush tropical greenery and tranquil lakes, Marriott's Cypress Harbour is a serene and quiet escape from the hustle and bustle of Orlando where Marriott timeshare resale owners can enjoy a vacation at the center of it all.
Marriott's Cypress Harbour requires a 30 day ROFR.
To view the complete list of Marriott Vacation Club Right of First Refusal Policies by individual Marriott timeshare resale resorts, click on: Marriott Vacation Club Right of First Refusal Policy List of Resorts
Marriott Cypress Harbour 2017 Maintenance Fees
Marriott Vacation Club 2019 Points Chart 
Marriott Vacation Club 2017/2018 Points Chart 
Marriott Vacation Club Benefits Chart 
To review the history of Marriott Vacation Club timeshares through 2016, click on:  Marriott Vacation Club History and Update
Marriott's timeshare at Cypress Harbour  – Villa amenities:
Enjoy one of the largest two bedroom villas of all Marriott Vacation Club timeshare resorts
Master suite with king size bed, oversize soaking tub and separate shower
Spacious, fully furnished private screened balconies and porches
In villa washer and dryer
Complimentary Internet access
Marriott's timeshare at Cypress Harbour  – Resort amenities:
The MarketPlace convenience store
Pizza Hut Express, Galley Grill and the Pavilion Bar poolside
Heated outdoor pools with whirlpool spas and an outdoor children's pool
Fitness Center, tennis courts, sand volleyball court, sport courts, bocce court
Boathouse with paddleboat, bicycle and fishing gear rentals
Kid's activity room
9 hole miniature golf course
Daily activities program for all ages
Marriott's timeshare at Cypress Harbour  – Activities:
Visit the Orlando Museum of Art and the Morse Museum of American Art
Take a day trip to visit Kennedy Space Center at Cape Canaveral
Enjoy a casual round of golf at Cypress Greens 18-hole pitch-and-putt practice course
Shoppers will enjoy Prime Outlets, the largest outlet shopping destination in the Southeast, Premium Outlets, The Mall at Millenia and The Florida Mall
Enjoy a whirlwind of fun, excitement and adventure at the area's diverse array of theme parks:
Epcot Center, Universal Studios Florida, SeaWorld Orlando, Gatorland
Visit Orlando's "Odditorium" at Ripley's Believe It or Not
Don't miss DisneyQuest
No Orlando vacation would be complete without a trip to Walt Disney World theme parks and Downtown Disney, day or night
For additional information, check out our video and blog resources:
Video:
What to look for when buying a timeshare resale:
Blog articles:
Marriott Right of First Refusal 2014 Update
Marriott Vacation Club Announces New Owner Benefit Levels 2015
Marriott Vacation Club Basic, Premier and Premier Plus Status Benefits Defined
Marriott's Legacy Weeks Resale Defined
How Marriott Destination Club Points Work
Marriott's Destination Club Points Resale Costs
Marriott's Destination Club Points Program resale and retail
Buying a Marriott timeshare resale on the secondary market is much less expensive than purchasing direct from the developer because of the fact that the developer incurs marketing costs that are passed on to the consumer. It is the developer who sets the price on the retail market. On the secondary market of timeshare resale, prices are determined by individuals and current market conditions.
A timeshare interval should be purchased for enjoyment. The purchase of a Marriott timeshare resale ensures that you will be able to vacation and spend quality time with your family and friends each year. You might want to think of it as vacation insurance for all your future vacations!
Syed Sarmad, Principal Broker for Advantage Vacation 
Buy a Timeshare