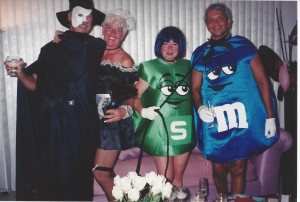 The County of Maui released a schedule of fun activities and transportation options for anyone planning on attending the annual Halloween in Lahaina 2012 event.
"These are the sorts of events that we want on Maui, good for our small town businesses and communities," said Mayor Alan Arakawa.
"Because of Halloween on Front Street last year our shops, hotels, restaurants and bars made money, our local families had fun and many of our visitors booked return trips to come back for October 31st again this year.
"We are hoping for another fun and safe event for everyone this year," Mayor Arakawa said.
There will be two costume contests this year – one for the kids and one for adults.  The 34th Annual Keiki Costume Parade is sponsored by the Soroptimists of West Maui, the Rotary Club of Lahaina, and Lahaina Sunrise Rotary.  The adult costume contest is sponsored by Honu Seafood & Pizza and Mala Ocean Tavern.
There will be music at the Banyan Tree Park with DJ Ron and live music at Campbell Park provided by the Whiskey Pimps.  Both venues are being sponsored by Fleetwoods on Front Street.
The County of Maui and the Lahaina Town Action Committee are working together to organize this 2012 Halloween event.
Transportation options include shuttles to and from Front Street from Central and South Maui.  The Central Maui pickup will be at the War Memorial Football Stadium Parking Lot; and the South Maui shuttles will depart from the Kalama Park Pavilion Parking Lot near the Foodland intersection.
Tickets for the Halloween Express Shuttle cost $3 each way, and must be purchased in advance.  All ticket sales are on a first come first serve basis, with limited seating available.  Tickets cannot be purchased at the bus pickup point.
Shuttle tickets went on sale Wednesday, October 17 and are set to close by 6 p.m. on October 30.
Tickets can be purchased at the following locations: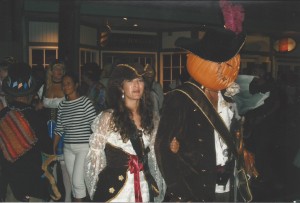 The Kahului Shell Station Super Stop at 370 Dairy Road
Kihei Shell Station at Blackie's Pit Stop at 30 Mana'o Kala Street
Lahaina Visitor Center (return tickets only)
The Old Lahaina Courthouse at Banyan Tree Park
In addition to the Halloween Express Shuttle schedule, the county will also extend its Maui Bus Schedule. For the Maui Bus routes, no reservations are required, and the cost is the normal rate of $2 each way, or $4 for an unlimited day pass.
Special note:  Front Street will be closed to vehicular traffic from 3:30pm to midnight, Wednesday, October 31, 2012. 
Advantage Vacation is a member of the American Resort Development Association (ARDA) and offers the best buys on the timeshare re sales market today. We never charge an upfront fee for clients who want to sell a timeshare and only receive a commission, paid from escrow, when the transaction is closed.
We are leaders in the timeshare resale secondary market, have been in the timeshare industry for over 30 years and are Accredited Members of the BBB with an A+ Rating.
Advantage Vacation is using Twitter and Facebook to help educate people on the changes in the timeshare industry along with current timeshare tips, up to date timeshare news and timeshare FAQ's.
We hope you will follow us and our blog, Timeshare Blogging by Advantage Vacation for the latest news and reviews. If our site does not answer your question or questions, please email us your question and we will answer it and add it to our library. Make your voice heard – what questions do you have?
At Advantage Vacation you can be assured you are working with professionals who believe that honesty and integrity are the most important aspects of the business they are in – timeshare resales. Our business has been built on relationships and we pride ourselves on providing excellent service to our clients.
Would you like more information about Advantage Vacation?