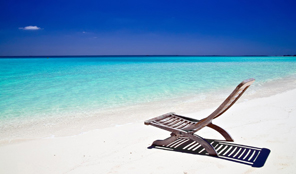 I still get asked the question "exactly what is a timeshare resale" and "why should I buy a resale instead of purchasing directly from the developer?"  Vacation ownership (and vacation club ownership) are referred to as "timeshare" and are one of the best ways to ensure you and your family enjoy vacation time with each other every year.  You can think of it as vacation insurance!
One of the best things about purchasing a timeshare resale is the amount of money you are saving.  Timeshare resales are a great way to become an owner (or to purchase additional timeshare weeks if you are already an owner) at an affordable price – way below developer prices!  If you are just considering becoming an owner of a timeshare, purchasing a timeshare resale can save you literally thousands of dollars!  If you are already a timeshare owner and want to purchase additional weeks you will definitely want to look into purchasing a resale.
What is a "timeshare resale"?  A timeshare resale is what happens when a timeshare owner decides to sell his week of ownership. There are many reasons why people decide to sell their timeshare week, health issues, a change in their financial situation, age or a change in lifestyle when the kids are grown and no longer vacationing with the family. While it doesn't really matter why people choose to sell their week, it does make the timeshare weeks more affordable to purchase on the secondary market versus purchasing directly from the developer.  The developer has incurred the cost of marketing, employment of a sales force and other advertising and administrative costs that they pass on to the consumer, thus increasing the price they must get when selling their timeshare interval.
Timeshare resales offer a great opportunity to buy a timeshare in an area you and your family like to vacation or an exotic destination you have always wanted to visit.
Florida is a very popular destination for many people and we have timeshare resales available throughout the state of Florida in Orlando, South Beach, the Palm Beach area and other locations around the state as well.
If you've dreamed of taking the family on a Hawaiian vacation and didn't think you could afford it – check out our Hawaii timeshare resales – you will be pleasantly surprised!  We have listings on each of the Islands so be sure to check out an Oahu timeshare, a Maui timeshare, a Kauai timeshare and a Kona timeshare.
You will also want to consider buying a resale of a name brand property such as Hilton, Marriott, Wyndham or Westin Starwood. These resales are a particularly good value when compared with their original purchase price. Resales of name brand properties are an excellent value and offer all the amenities and activities you would expect from a luxurious resort or hotel.
Timeshare resales are also available in the Caribbean, Nevada, California, South Carolina and even New Jersey. You know best what your family likes to do on vacation and timeshare resales is the best way to find just the right location and destination for the entire family to enjoy.
At Advantage Vacation we specialize in name brand timeshare resales and Hawaii timeshares for sale and would be happy to assist you in finding just the right resort and destination for you.
Vacationing has been proven to be good for our health and gives us quality family time together. While timeshare should never be purchased as a financial investment, vacation ownership is an investment in quality vacations in the future for your family and loved ones.
Advantage Vacation is a licensed timeshare resale brokerage which has been in the timeshare industry for over 30 years and is an Accredited Member of the BBB with an A+ rating. We specialize in name brand timesharing resale sales. Our business has been built on relationships and we pride ourselves on providing excellent service to our clients. You are assured of prompt, courteous and professional service.
Timeshare resales are a great value and could turn out to be the best thing you've ever done for your family!
Advantage Vacation is a member of the American Resort Development Association (ARDA) and offers the best buys on the timeshare re sales market today. We never charge an upfront fee for clients who want to sell a timeshare and only receive a commission, paid from escrow, when the transaction is closed.
We are leaders in the timeshare resale secondary market, have been in the timeshare industry for over 30 years and are Accredited Members of the BBB with an A+ Rating.
Advantage Vacation is using Twitter and Facebook to help educate people on the changes in the timeshare industry along with current timeshare tips, up to date timeshare news and timeshare FAQ's.
We hope you will follow us and our blog, Timeshare Blogging by Advantage Vacation for the latest news and reviews. If our site does not answer your question or questions, please email us your question and we will answer it and add it to our library. Make your voice heard – what questions do you have?
At Advantage Vacation you can be assured you are working with professionals who believe that honesty and integrity are the most important aspects of the business they are in – timeshare resales. Our business has been built on relationships and we pride ourselves on providing excellent service to our clients.
Would you like more information about Advantage Vacation?