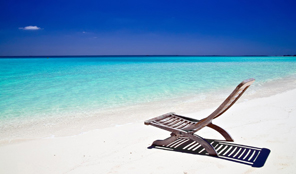 You need look no further if you are interested in purchasing a Maui timeshare, Kauai timeshare, Oahu timeshare or a Kona timeshare.  I'm Syed Sarmad, owner and principal broker of Advantage Vacation and I have been in the timeshare industry for over 30 years.  Advantage Vacation is a licensed timeshare resale brokerage located on Maui.  We are an Accredited Member of the BBB with an A+ rating and specialize in name brand Hawaii timeshares for sale.
Advantage Vacation offers full service to clients interested in buying a timeshare or selling a timeshare on any of the Hawaiian Islands.  If you are interested in purchasing a Hawaii timeshare, I can assist you in finding just the right vacation property for you and your family.
I have seen quite often how timeshare resales opens up a whole new area of opportunity for the average vacationer.  If you are not familiar with timeshare ownership or how timesharing works, following is some general information. Vacation ownership, also known as timeshare, fractional vacation ownership, quarterly ownership, etc., is one of the most highly regulated vacation products in today's consumer market. Many states, including Hawaii, have instituted very strict laws governing the sale and resale of timeshares to protect consumers. The laws, generally aimed at timeshare developers, address such issues as financial requirements for the developer, rescission rights, disclosures about the resort itself and provisions for resort management.
Purchasing a Hawaii timeshare resale from a licensed timeshare resale broker will save you a considerable amount of money. The cost is much less than purchasing retail from the developer who has incurred significant marketing, advertising and other related costs in order to sell the timeshare to you.
While timeshare is real estate, because many resorts offer deeded weeks, it is not an investment in anything but your future vacations. Real estate historically (although not recently) goes up in value, timeshare rarely does. Timeshare is simply a way to ensure that you and your family will enjoy a lifetime of vacations together.
Hawaii continues to be a very popular timeshare vacation destination. The name brand recognition of companies such as Hilton, Marriott, Wyndham and Westin Starwood offer the vacation ownership consumer an assurance of a higher standard of excellence in the industry. A high demand destination, like Hawaii, joined with the purchase of a name brand property like the Maui timeshares of Westin Kaanapali Ocean Resort Villas, Westin Kaanapali Ocean Resort Villas North, Marriott Maui Ocean Club or Marriott Maui Ocean Club Lahaina Napili Villas will ensure a high quality vacation whether you enjoy the week you bought at your home resort in Maui or use it to trade to other popular destinations around the world.  We also have Maui timeshare resale listings for the popular Kaanapali Beach Club.
At Advantage Vacation, the most important aspect of timeshare resale is to focus on the customer and their needs and desires and what they want to achieve. Our business has been built on relationships and we pride ourselves on providing excellent service to our clients.  You can be assured of prompt, courteous and professional service.
Advantage Vacation is a member of the American Resort Development Association (ARDA) and offers the best buys on the timeshare re sales market today. We never charge an upfront fee for clients who want to sell a timeshare and only receive a commission, paid from escrow, when the transaction is closed.
We are leaders in the timeshare resale secondary market, have been in the timeshare industry for over 30 years and are Accredited Members of the BBB with an A+ Rating.
Advantage Vacation is using Twitter and Facebook to help educate people on the changes in the timeshare industry along with current timeshare tips, up to date timeshare news and timeshare FAQ's.
We hope you will follow us and our blog, Timeshare Blogging by Advantage Vacation for the latest news and reviews. If our site does not answer your question or questions, please email us your question and we will answer it and add it to our library. Make your voice heard – what questions do you have?
At Advantage Vacation you can be assured you are working with professionals who believe that honesty and integrity are the most important aspects of the business they are in – timeshare resales. Our business has been built on relationships and we pride ourselves on providing excellent service to our clients.
Would you like more information about Advantage Vacation?