If ShortStay Exchange delivers on the promise of flexibility as it relates to time, then Interval Options — available only to Interval Gold and Interval Platinum members — comes up big with flexible vacation offerings, allowing you to trade your week or points toward one of the following exciting travel possibilities!
Cruise Exchange:
Trade your land vacation for one at sea. From the Caribbean to the Mediterranean to the River Seine, sail on the world's top cruise lines, and indulge in enticing fare and fantastic entertainment as you are transported in style and comfort from one alluring destination to the next.
Tour Exchange:
Join a guide-led group and travel with peace of mind, knowing that the transportation and accommodations are already taken care of. The Great Wall of China, the Amazon rain forest, the French countryside — these are no longer out-of-reach dreams.
Golf Exchange: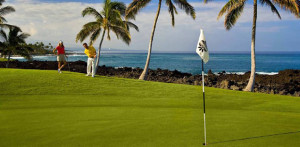 Play challenging courses and stay at beautiful golf resorts. The Interval Options team can create a package for any golfer, from novice to pro, and your golf vacation can be designed to include cart rentals, lessons, advance tee-time reservations, and more.
Spa Exchange:
Whatever your spa preferences, from decadent treatments to personal enrichment courses to outdoor adventures such as hiking, rock climbing, or mountain biking, a package can be customized to fulfill your desires. Spa vacations can accommodate every taste, interest, and budget.
Classic Rail Tour Exchanges:
Experience the breathtaking snow covered landscapes of Austria and Switzerland, take in dramatic panoramas of the Canadian Rockies, and much more.
Interval Experiences:
Venture off the well-trodden vacation path with one of many unique and exciting adventures offered throughout the world. Get hands-on golf instruction from a PGA pro, tour California Wine Country in a chauffeur-driven limousine, take a gourmet cooking class, and much more.
INTERVAL OPTIONS HOW TO:
Call a vacation advisor who can help you choose your perfect Interval Options adventure (Online cruise exchange is available at IntervalWorld.com to members residing in North America.)
Place your request using the Request First exchange method.
Receive your confirmation. Your vacation time is relinquished.
Start packing for your hand-picked vacation!
Syed Sarmad, Principal Broker for Advantage Vacation