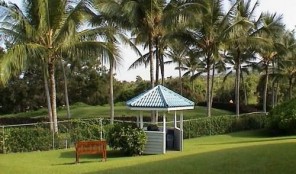 Unit Size/View:
2 Bedroom 1 Bathroom
Sleeps: 6
Price: $2,000
Maintenance Fees: $0.00
Annual/Bi-Annual: Annual

More Info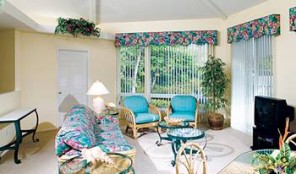 Unit Size/View:
2 Bedroom 2 Bathroom
Sleeps: 6
Price: $2,000
Maintenance Fees: $0.00
Annual/Bi-Annual: Annual

More Info
Wyndham Mauna Loa Village is a Hawaii timeshare resale located in Kailua-Kona adjacent to the Kona Country Club providing a quiet oasis set away from the hustle and bustle of town and offers exceptional tennis facilities. Sparkling water features surround this beautiful Wyndham time share resort.
Wyndham timeshare owners enjoy the location of these spacious and tastefully decorated one and two bedroom units, the beautifully landscaped resort grounds while being only two blocks away from Keauhou Shopping Village with its variety of shops, a grocery store, restaurants and a multi-screen movie theater.
To find out why you should use a licensed Hawaii real estate broker when considering the purchase of a timeshare resale, click on:
Why you should use a real estate broker in Hawaii when buying or selling a timeshare in Hawaii
FYI: The Hawaii 10.25% Transient Accommodation Tax (TAT) – which is paid at the time of check-out – has been extended to December 31, 2030.
To view the Wyndham Points Chart for Wyndham Mauna Loa Village, click on: Wyndham Mauna Loa Village Points Chart
To view the Wyndham/Worldmark Vacation Club 2018 Maintenance Dues Schedule, click on:
Wyndham/Worldmark Vacation Club 2018 Maintenance Dues Schedule
To view the 2016-2017 WorldMark by Wyndham Discovery Member Resort Directory, click on: 
WorldMark by Wyndham Discovery 2016-2017 Resort Directory
Instead of a full reproduction of the 2016-2017 Resort Directory, the updates for 2017-2018 have been produced as a supplementary booklet, which contains information on the following:
The two newest WorldMark resorts – WorldMark Marble Falls and WorldMark Scottsdale
The additional unit types added to WorldMark Hunt – Stablewood Springs
The newest Affiliate resort in Phuket, Thailand
The latest version of the WorldMark, The Club Guidelines with updates for 2017
To review the 2017-2018 Wyndham Resort Directory Supplement click on:  
WorldMark by Wyndham 2017-2018 Resort Directory Supplement
To view the Wyndham Club Pass Supplement Directory, click on:
Wyndham Club Pass Supplement Directory
To view the 2016 Members Directory, click on:  
Wyndham 2016 Members Directory
Wyndham resales at Mauna Loa Village – Suite amenities:
All suites have two bedrooms and two baths, a balcony or deck, fully equipped kitchens, a washer and dryer.
All reservations are subject to Hawaii's Transient Occupancy Tax upon check-in
Wyndham timeshare resales at Mauna Loa Village – On-site amenities/activities:
No on-site activities but convenient to top area attractions
8 outdoor swimming pools
11 outdoor tennis courts / 7 lighted courts
8 outdoor hot tubs
Wyndham resales at Mauna Loa Village – Local activities and sights to see:
Hawaii Volcanoes National Park
Don't miss seeing the 80 foot waterfall at Rainbow Falls near Hilo
Living Ocean Adventure invites you to swim with the dolphins
Enjoy the beach and hiking at Kona Coast (Kekaha Kai) State Park
Kamuela Museum
White Sands Beach County Park – one of Kona's most popular body surfing and body boarding beaches
There is also golf, boating, fishing, horseback riding, water skiing, parasailing and jet skiing available.
For additional information, check out our video and blog resources:
Video:
What to look for when buying a timeshare resale:
Blog articles:
Hawaiian Islands Timeshare Development Update 2015
Buying a Wyndham timeshare resale on the secondary market is much less expensive than purchasing direct from the developer because of the fact that the developer incurs marketing costs that are passed on to the consumer. It is the developer who sets the price on the retail market. On the secondary market, prices are determined by individuals and current market conditions.
A timeshare interval should be purchased for enjoyment. The purchase of resales of Wyndham timeshares ensures that you will be able to vacation and spend quality time with your family and friends each year. You might want to think of it as vacation insurance for all your future vacations!
Syed Sarmad, Principal Broker for Advantage Vacation 
Buy a Timeshare