Timeshare Resales
| Price (Maint Fee) | Season (Weeks) | Annual/Bi-Annual | View | Size | Sleeps | Points | Details |
| --- | --- | --- | --- | --- | --- | --- | --- |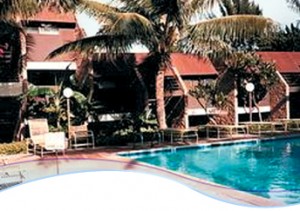 The Kuleana Resort boasts a truly remarkable oceanfront location, on West Maui's pristine coastline, with a gorgeous panoramic view of the Pacific ocean and the nearby islands of Molokai and Lanai.  The atmosphere of the Maui timeshare resale resort is friendly, family-oriented, homey and fun. The Kuleana is approximately 5 miles north of Lahaina and Kaanapali beaches and a 45 minute drive from the main airport at Kahului.Lahaina boasts some of the finest dining with many restaurants providing live entertainment while you dine. Five championship golf courses are within a few miles of the resort.
The Kuleana Club, a Hawaii timeshare – Accommodations
All units overlook either the ocean or a plush Hawaiian garden and have full kitchens and VCR/DVD players.
The Kuleana Club, a Maui timeshare – Amenities on site
BBQ grills
Outdoor pool
Shuffleboard and a tennis court
Laundry facilities
Snorkeling
The Kuleana Club, a Hawaii timeshare – Activities nearby
Kaanapali Beach
Restaurant
Shopping
Fishing
Golf
Haleakala National Park
Volcano Air Tours
FYI: The Hawaii 10.25% Transient Accommodation Tax (TAT) – which is paid at the time of check-out – has been extended to December 31, 2030.
For additional information, check out our video and blog resources.
What to look for when buying a timeshare resale.
Why you should use a real estate broker in Hawaii when buying or selling a timeshare in Hawaii
Timeshare Market Update 2014
Buying a Hawaii timeshare on the secondary market is much less expensive than purchasing direct from the developer because of the fact that the developer incurs marketing costs that are passed on to the consumer. It is the developer who sets the price on the retail market. On the secondary market of timeshare resale, prices are determined by individuals and current market conditions.
A timeshare interval should be purchased for enjoyment. The purchase of a Maui timeshare ensures that you will be able to vacation and spend quality time with your family and friends each year. You might want to think of it as vacation insurance for all your future vacations!
Syed Sarmad, Principal Broker for Advantage Vacation 
Contact a Timeshare Specialist
Sell a Timeshare