Timeshare Resales
| Price (Maint Fee) | Season (Weeks) | Annual/Bi-Annual | View | Size | Sleeps | Points | Details |
| --- | --- | --- | --- | --- | --- | --- | --- |
| $4900.00 ($550.00) | Red Weeks 1 - 50 | Annual | | 1 Bed 1 Bath | 4 | | |
| $5900.00 ($550.00) | Red Weeks 1 - 50 | Annual | | 2 Bed 2 Bath | 6 | | |
The California timeshare resale of
Diamond Resorts Riviera Beach & Spa Resort
in Capistrano Beach offers a fabulous Southern California vacation experience. The resort is located in Capistrano Beach which overlooks the coast on the southern end of Dana Point. You'll soon discover that there is a lot to do and see around Capistrano Beach and beyond.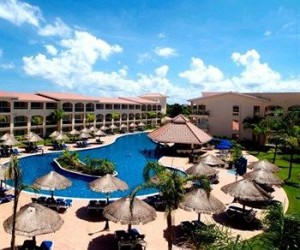 Take advantage of the temperate weather at this beautiful
California timeshare resale
to explore many kinds of outdoor activities, visit several of the popular nearby tourist attractions or check out some of the local dining and entertainment. Nearby Dana Point Harbor is home to spectacular dining, Ocean Village shopping, and marine activities.Soak up the beautiful sunshine at the California timeshare resale at Riviera Beach & Spa Resort!
Diamond timeshare at Riviera Beach & Spa – Accommodations
One bedroom, one bath and one bedroom, two bath units feature air conditioning, queen bed, sleeper sofa, full bath with whirlpool jet tub, full kitchen and cable tv.
Two bedroom, one bath accommodations feature air conditioning,  two queen beds, sleeper sofa, full bath with whirlpool jet tub, full kitchen and cable tv.
Wifi is in all guest rooms for a fee.
Diamond at Riviera Beach & Spa – On-site activities
Fitness center, sauna and spa
BBQ area
Jacuzzi and multiple swimming pools
Game room, pool table, ping pong
Diamond timeshare at Riviera Beach & Spa – Nearby activities and services:
Beach, boating/sailing, fishing, jet ski rentals, parasailing, scuba diving/snorkeling, surfing
Bike trails, hiking
Golf and tennis
Nearby Theme parks and attractions
For additional information, check out our video and blog resources.
What to look for when buying a timeshare resale.
Buying California timeshare resales on the secondary market is much less expensive than purchasing direct from the developer because of the fact that the developer incurs marketing costs that are passed on to the consumer. It is the developer who sets the price on the retail market. On the secondary market of timeshare resales, prices are determined by individuals and current market conditions.
A timeshare interval should be purchased for enjoyment. The purchase of a California timeshare resale ensures that you will be able to vacation and spend quality time with your family and friends each year. You might want to think of it as vacation insurance for all your future vacations!
Syed Sarmad, Principal Broker for Advantage Vacation 
Contact a Timeshare Specialist
Sell a Timeshare