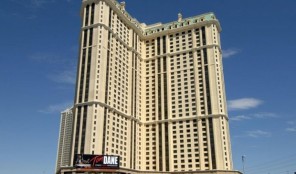 Unit Size/View:
2 Bedroom 2 Bathroom Lockout
Sleeps: 8
Price: $2,500
Maintenance Fees: $1194.80
Annual/Bi-Annual: Annual

More Info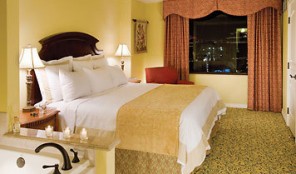 Unit Size/View:
3 Bedroom 3 Bathroom
Sleeps: 10
Price: $7,000
Maintenance Fees: $1814.86
Annual/Bi-Annual: Annual

More Info
The Marriott timeshare of Marriott's Grand Chateau is located just a half block from the legendary Las Vegas Strip in Las Vegas – the Entertainment Capital of the World. Explore world-famous casinos, play a round of golf at a challenging themed course, or take a day trip to admire the region's stunning natural splendor, including the incomparable Grand Canyon.
This beautiful Marriott timeshare resale offers spacious one, two and three bedroom villa accommodations and a tempting selection of world-class amenities, including a beautiful rooftop pool and bar. From this great location at this Marriott timeshare, you can explore all the excitement and luxury of this dazzling city, from show-stopping performances to family-friendly attractions.
Marriott's timeshare at Grand Chateau requires a 15 day ROFR.
To view the complete list of Marriott Vacation Club Right of First Refusal Policies by individual Marriott timeshare resale resorts, click on: Marriott Vacation Club Right of First Refusal Policy List of Resorts
Marriott Grand Chateau 2018 Maintenance Fees 
Marriott Grand Chateau 2017 Maintenance Fees
Marriott Vacation Club 2019 Points Chart
Marriott Vacation Club 2017/2018 Points Chart 
Marriott Vacation Club Benefits Chart
Marriott Vacation Club Grand Chateau Unit Size, Seasons and Weeks
Unit size: Two and three bedroom lock-offs
Seasons and Weeks:
Platinum – Weeks 1 – 51
Platinum Plus – Week 53 occurs in 2017 and 2021
Note: Developer, Hard Carbon LLC, has use rights during Use Weeks 1-52 when the Platinum Plus Season is Use Week 53. The Platinum Plus Season includes January 1. If the Platinum Plus Season falls on a check-in/check-out day, the Platinum Plus Use Week will be the applicable Use Week that ends (i.e., checks out) on the pertinent holiday. This will be fully described in the Program Documents of Marriott's Grand Chateau.
To review the history of Marriott Vacation Club timeshares through 2016, click on:  Marriott Vacation Club History and Update
Marriott's timeshare at Grand Chateau – Villa amenities:
Select 2- and 3-bedroom villas offer a Lock-Off option, enabling you to create separate units; one with full kitchen, living and dining areas, and the other with a kitchenette.
Master suite with king size bed and over size soaking tub and/or shower in the master bath
In villa washer and dryer
Marriott's timeshare at Grand Chateau  – Resort amenities:
The MarketPlace convenience store
Sky Bar 38 rooftop bar
Rooftop pool and whirlpool spa
Fitness center
Kids activity center
Valet parking
Marriott's timeshare at Grand Chateau  – Activities:
World-class casinos are everywhere on the legendary Las Vegas Strip, offering worlds of adventure and thrills
Test your game on one of the many world-class golf courses in the Las Vegas area
Take a day trip to see the incomparable wonders of the Grand Canyon
Take a day trip to see the magnificent Hoover Dam
You'll find it all here in Las Vegas from hip ultra lounges, sumptuous five-star dining, exquisite shopping to larger-than-life attractions
Take in the area's natural wonders on an invigorating hike across Red Rock Canyon
There are any number of opportunities to indulge in a relaxing massage or spa treatment in Las Vegas
For additional information, check out our video and blog resources:
Video:
What to look for when buying a timeshare resale:
How to sell your Marriott timeshare:
Blog articles:
Marriott Right of First Refusal 2014 Update
Marriott Vacation Club Announces New Owner Benefit Levels 2015
Marriott Vacation Club Basic, Premier and Premier Plus Status Benefits Defined
Marriott's Legacy Weeks Resale Defined
How Marriott Destination Club Points Work
Marriott's Destination Club Points Resale Costs
Marriott's Destination Club Points Program resale and retail
Buying a Marriott timeshare resale on the secondary market is much less expensive than purchasing direct from the developer because of the fact that the developer incurs marketing costs that are passed on to the consumer. It is the developer who sets the price on the retail market. On the secondary market of timeshare resale, prices are determined by individuals and current market conditions.
A timeshare interval should be purchased for enjoyment. The purchase of a Marriott timeshare resale ensures that you will be able to vacation and spend quality time with your family and friends each year. You might want to think of it as vacation insurance for all your future vacations!
Syed Sarmad, Principal Broker for Advantage Vacation 
Buy a Timeshare