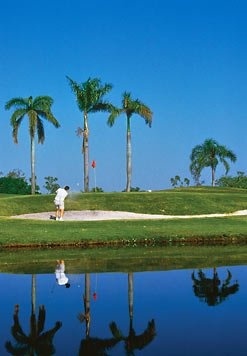 Unit Size/View:
2 Bedroom 2 Bathroom Lockout
Sleeps: 8
Price: $3,500
Maintenance Fees: $1442.00
Annual/Bi-Annual: Annual

More Info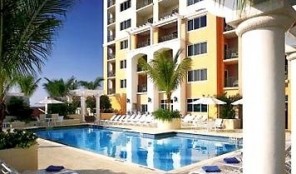 Unit Size/View:
2 Bedroom 2 Bathroom Lockout
Sleeps: 8
Price: $10,500
Maintenance Fees: $1442.00
Annual/Bi-Annual: Annual

More Info
Located in Florida's yacht capital of Fort Lauderdale, the Florida timeshare of Marriott's BeachPlace Towers is where turquoise waterways invite you to explore. Nestled in the heart of South Florida's Gold Coast, the Marriott timeshare retreat is ideally situated near an array of dining, entertainment and shopping choices, as well as 23 miles of tranquil beaches.
Overlooking the Atlantic Ocean and Intracoastal Waterway, Marriott's BeachPlace Towers is just steps away from the glorious sands of Fort Lauderdale Beach.   The inviting two bedroom two bath villas provide ample living and dining space, with enough room for the whole family or a group of friends.
Marriott's BeachPlace Towers requires a 30 day ROFR.
To view the complete list of Marriott Vacation Club Right of First Refusal Policies by individual Marriott timeshare resale resorts, click on: Marriott Vacation Club Right of First Refusal Policy List of Resorts
Marriott BeachPlace Towers 2017 Maintenance Fees 
Marriott Vacation Club 2017/2018 Points Chart 
Marriott Vacation Club Benefits Chart
To review the history of Marriott Vacation Club timeshares through 2016, click on:  Marriott Vacation Club History and Update
Marriott's timeshare at BeachPlace Towers  – Villa amenities:
Luxurious and spacious two bedroom villas with select villas offering a lock-off option, enable you to create separate units; one with a full kitchen, living and dining area and the other with a kitchenette.
Master suite with king size bed, oversize soaking tub and separate shower
Spacious, fully furnished private balconies and porches
In villa washer and dryer
Complimentary Internet access
Marriott's timeshare at BeachPlace Towers  – Resort amenities:
Across the street from Fort Lauderdale Beach on the Atlantic Ocean
The MarketPlace convenience store
Splash Pool Bar & Grill
Heated outdoor pool with whirlpool spas
Fitness Center
Kid's activity center and game room
Daily activities program for all ages
Marriott's timeshare at BeachPlace Towers  – Activities:
Explore the Museum of Art Fort Lauderdale
Delight in a MAZE® (Marriott's Activity Zone Experience) wine tasting
Visit Butterfly World, the largest butterfly park in the world.
Take the family to Fort Lauderdale Beach for a day of fun in the sun
Choose one of the popular tours to see the natural beauty all around you, including the Duck Tour, Everglades Day Safari and Jungle Queen Riverboat tour
Challenge yourself at the Inverrary Country Club
Enjoy a beautiful afternoon on the water by setting sail from the Bahia Mar Yachting Center
Stroll and shop to your heart's content along Las Olas Boulevard
Visit Sawgrass Mills, one of the largest malls in Florida
Visit the Galleria Fort Lauderdale for fabulous restaurants, sophisticated stores and world-class service
For additional information, check out our video and blog resources:
Video:
What to look for when buying a timeshare resale:
How to sell your Marriott timeshare:
Blog articles:
Marriott Right of First Refusal 2014 Update
Marriott Vacation Club Announces New Owner Benefit Levels 2015
Marriott Vacation Club Basic, Premier and Premier Plus Status Benefits Defined
Marriott's Legacy Weeks Resale Defined
How Marriott Destination Club Points Work
Marriott's Destination Club Points Resale Costs
Marriott's Destination Club Points Program resale and retail
Buying a Marriott timeshare resale on the secondary market is much less expensive than purchasing direct from the developer because of the fact that the developer incurs marketing costs that are passed on to the consumer. It is the developer who sets the price on the retail market. On the secondary market of timeshare resale, prices are determined by individuals and current market conditions.
A timeshare interval should be purchased for enjoyment. The purchase of a Marriott timeshare resale ensures that you will be able to vacation and spend quality time with your family and friends each year. You might want to think of it as vacation insurance for all your future vacations!
Syed Sarmad, Principal Broker for Advantage Vacation 
Buy a Timeshare