Marriott Maui Ocean Club
Marriott's Maui Ocean Club Marriott's Maui Ocean Club, located on Maui's renowned Kaanapali Beach, offers guest rooms, one-bedroom, two-bath, and two-bedroom, three-bath villas, and access to a pool with children's area, lagoons, waterslide, waterfalls, and whirlpool spas. Additional amenities include Va Bene Restaurant, Nalu Sunset Bar and Sushi, and Beachwalk Market & Pantry, pool bar, fitness center, game room, laundry room, and children's activity center. Villas feature private lanais, separate living and dining areas, and gourmet centers. Adjacent to the property is the 36-hole Kaanapali Golf Course. The resort is undergoing heavy renovation and expansion construction, which is a continuation of the resort's development.
Marriott Maui Ocean Club and Marriott Maui Ocean Club Lahaina and Napili Villas
Marriott Maui Ocean Club Virtual Tour!
Timeshare Resale Ownership in Maui vs a Hotel Stay
How Marriott Vacation Club Timeshares Work
Why You Should Use a Real Estate Broker in Hawaii When Buying a Timeshare Resale in Hawaii
Why Use a Hawaii Timeshare Broker When Purchasing a Hawaii Timeshare
Timeshare Details
Price: $7,000
Maintenance Fees: $1989.61
Unit Size/View: 1 Bedroom 2 Bathroom Ocean View
Points: N/A
Sleeps: 4
Annual/Bi-Annual: Annual
Season: Platinum - Weeks 1 - 51
Resort: Marriott Maui Ocean Club
Resort Address: 100 Nohea Kai Drive, Lahaina, HI 96761, USA
RCI/II: RCI/II
Amenities Onsite: Beach, Exercise Equipment, Grocery, Laundry, Live Entertainment, Pool Outdoor, Restaurant, Sauna, Scuba Diving, Tennis, Hot Tub
Unit Amenities: Luxury suites feature open living & dining areas with private lanai within each suite. Gourmet center featuring sink, microwave, mini-refrigerator, dishwasher & tableware. The master bedroom has a king-size bed and separate bath, televisions throughout, DVD player and Internet access, WiFi, Air Conditioned.
Make an Inquiry
Related Timeshares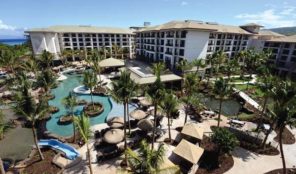 Unit Size/View:
2 Bedroom 2 Bathroom 176,700 Home Options
Sleeps: 6
Price: $25,000
Maintenance Fees: $1,502
Annual/Bi-Annual: Bi-Annual - Even

More Info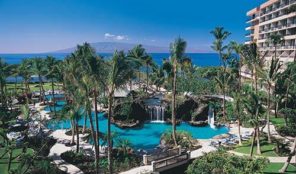 Unit Size/View:
2 Bedroom 2 Bathroom Lockout Island View
Sleeps: 8
Price: $12,000
Maintenance Fees: $2,573
Annual/Bi-Annual: Annual

More Info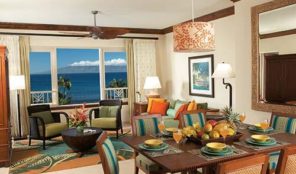 Unit Size/View:
1 Bedroom 2 Bathroom Mountain/Garden View
Sleeps: 4
Price: $4,000
Maintenance Fees: $2,087
Annual/Bi-Annual: Annual

More Info