Marriott Desert Springs Villas Phase II
Marriott's Desert Springs Villas II features contemporary Mediterranean-style architecture. Each two-bedroom villa includes a fully equipped kitchen, washer/dryer, and whirlpool tub. Private patios/balconies offer various views. Amenities include La Canteen-a, a poolside bar; and the El Picante Grill, both located at the Palmeras pool. The MarketPlace, a convenience store, is located next to the Clubhouse.
Timeshare Details
Price: $4,500
Maintenance Fees: $1313.56 Property taxes are billed separately by Riverside County and are approx 1.25% of the price.
Unit Size/View: 2 Bedroom 2 Bathroom Lockout
Points: N/A
Sleeps: 8
Annual/Bi-Annual: Annual
Season: Platinum-Red - Weeks 1-21,50-52; Reservations: JAN 20-27, 2018 in One Bed and JAN 27 - FEB 2, 2018 in Studio
Resort: Marriott Desert Springs Villas Phase II
Resort Address:
RCI/II:
Amenities Onsite: Child Care, Exercise Equipment, Golf, Grocery, Laundry, Playground, Pool Outdoor, Tennis, Whirl/H.Tub
Unit Amenities: 1- and 2-bedroom Palm Desert villas have master suites with king-size beds & oversized soaking tubs, separate living/dining areas & fully equipped kitchens, Air Conditioned, Telephone, Washer/Dryer.
Make an Inquiry
Related Timeshares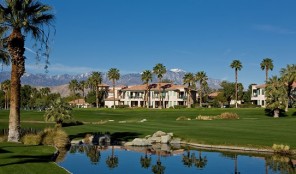 Unit Size/View:
2 Bedroom 2 Bathroom Lockout
Sleeps: 8
Price: $3,500
Maintenance Fees: $1,485
Annual/Bi-Annual: Annual

More Info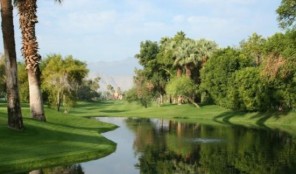 Unit Size/View:
2 Bedroom 2 Bathroom Lockout
Sleeps: 8
Price: $1,500
Maintenance Fees: $1,314
Annual/Bi-Annual: Annual

More Info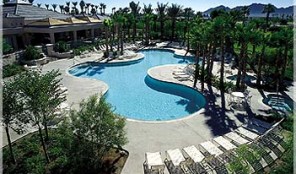 Unit Size/View:
2 Bedroom 2 Bathroom Lockout
Sleeps: 8
Price: $2,500
Maintenance Fees: $1,485
Annual/Bi-Annual: Annual

More Info